Claudia Vogt

Yoga & Therapy
Let's take your yoga off the mat and into your life.
"I guide you through mindful movement, trauma-sensitive meditation and relaxation practices so that you too can gain a sense of connection, steadiness and inspiration."

Now is The perfect time to begin!
Claudia Vogt (E-RYT 500+, C-IAYT) offers her expertise gained from 20 years of practicing and 7 years of teaching yoga full-time, with over 4500 classroom and 1:1 sessions.
Designing classes and adapting postures to meet the needs of real people is an art that grows over time.

"I teach humans, not forms."
Claudia is very accessible and that is how she builds her personal and group yoga classes and yoga therapy sessions.

Accessible and relatable. Celebrating diversity of bodies and minds.
As a yoga teacher, yoga therapist and thai yoga practitioner, Claudia is committed to supporting every person in challenging moments in their life and tailor the practice to their specific needs.
She helps with the development of your yoga practice that supports you at home, on a daily basis – so that you enjoy the life-long benefits of yoga.
"I teach people how to stand and sit and move so they feel powerful, graceful and skilled no matter what condition or age."
6 things that happen when we meet

Empowered
You will leave my class empowered to make things happen.
Connected
You will feel more connected to yourself and your life.
New mindset
You will see the world through different eyes.
Unshakeable
Your body will be steadier and bendier at once. Your mind will follow.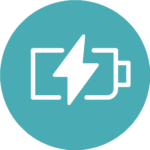 Full of energy
Your breath will be smoother and you will feel full of energy.
Unwound
You will free yourself of old nervous tension and old nagging thoughts.